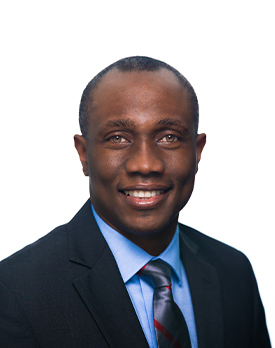 Dr. Wale is an orthodontist. He received his Doctor of Dental Surgery from New York University College of Dentistry. After completing a one-year General Practice Residency at NYU- Lutheran Medical Center in Brooklyn New York, he went on to complete a specialty training in Orthodontics and Dento-facial Orthopedics at the University of Maryland Baltimore. Here he earned a certificate in Orthodontics and a Master of Science degree.
Dr. Wale is highly motivated and passionate about providing exceptional evidence based orthodontic care using contemporary and innovative techniques to improve prognosis and treatment outcomes. He is committed to making a difference by improving each and everyone of his patient's quality of life, one smile at a time.
He is a member of the American Dental Association and American Association of Orthodontists. In his spare time, he enjoys giving back to his local community and keeping fit. He also serves as a Dental Corps officer in the Army National Guard.