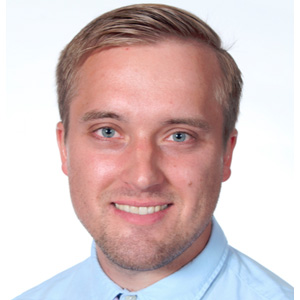 Dr. Richard Klarck strives to create positive experiences for patients that will last a lifetime. He understands that each patient requires personalized care which is achieved through trust, and open communication between patients and their families. Dr. Klarck's favorite part about being a pediatric dentist is being able to play a role in patients' developmental milestones while empowering patient independence.
Dr. Klarck is a Chicagoland native, originally from Grayslake, Illinois. He attended Benedictine University in Lisle, Illinois where he earned his Bachelor of Science degree in Biology in 2015. After graduation, he went on to earn his DDS degree at the University of Michigan in Ann Arbor. He then completed his pediatric dental residency at the University of Michigan where he obtained his specialty certificate and Master of Science degree in pediatric dentistry. Dr. Klarck is passionate about access-to-care issues which is reflected in his master's thesis, "Geographic Distribution by County of Pediatric Dentists in Michigan: A Comparison from 2013 to 2020."
Outside of the office you can find Dr. Klarck at the lake during the summers and snow skiing in the winter months. He enjoys spending time with family and friends, traveling, being outdoors, and cheering on Chicago sports teams!