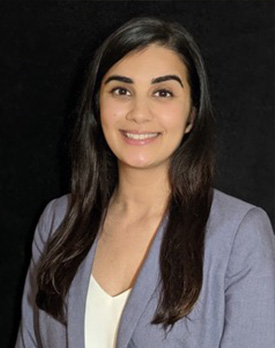 Dr. Priya Katwala was born and raised in the suburbs of Chicago. Dr. Katwala attended and received her undergraduate degree from the University of Illinois at Chicago with a B.S. in Biology and a minor in Anthropology. She pursued and completed a Masters in Biotechnology at Rush University.
She received her doctor of dental medicine at University of New England and served as the American Student Dental Association representative. She was selected as the pre-doctoral coordinator – liaisonwhere she served for 3 years. Upon graduation, she was recognized for her skill set and professional demeanor by receiving the Bryan Stone Award from the Dental Line Network in special patient care.
Dr. Katwala completed a 1 year General Practice Residency at Brookdale Hospital, which allowed her to excel in specialized training in emergency medicine, hospital based dentistry, and in the caring for special needs patients.
Her pursuit of education in pediatric dentistry brought her to Jamaica Hospital Medical Center located in Queens, NY, where she successfully completed a pediatric dental residency. She was trained in sedation, behavior management, and became certified in frenectomy/laser dentistry as well as interceptive orthodontics.
Dr. Katwala is thrilled to be back in the Chicago area with her family and friends to serve pediatric patients in the community. She is looking forward to reacquainting her love of the Chicago White Sox, attending Bulls games, and playing tennis with her husband.
Her personal motto is "treat every patient with care as if they were family and making every visit as safe and rewarding as possible."