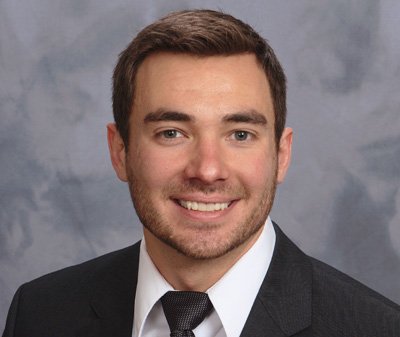 Born and raised in Michigan, Dr. Philip Rutkowski is proud to be from the Midwest. He received his Bachelor of Science in Neuroscience at University of Michigan and went on to earn his Doctor of Dental Surgery degree from the University of Michigan School of Dentistry. While at U of M, Dr. Rutkowski was elected to the Michigan chapter of the Phi Kappa Phi Honors Society for academic achievement and merit. After graduation, he moved to Chicago to start his career in dentistry.
After working for three years as a general dentist in the Chicagoland area, he decided to pursue his passion and attain an advanced degree in the specialty of Orthodontics at Tufts University School of Dental Medicine in Boston, MA. While at Tufts University, Dr. Rutkowski was named a recipient of the Dr. Norman H. Diamond Endowed Prize for Excellence in Orthodontics.
"What I love about orthodontics is that I can create both a beautiful radiant smile while improving a patient bite and oral function. To have a positive impact on another person's life, self-esteem, and confidence is the joy I gain from treating patients."
As an ABO board certified orthodontist, Dr. R is an active member of the American Association of Orthodontists, the Illinois State Dental Society and the Chicago Dental Society. In his free time, Dr. R enjoys exploring the city of Chicago with his wife Kat and their dog Hazel. He loves to travel, binge Netflix shows, is an avid sports fan, and likes to stay active by participating in intramural sports and races.