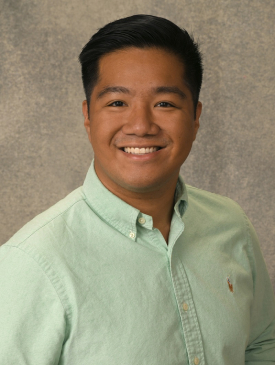 Dr. Justin Escobar grew up in the suburbs of Chicago. After graduating with a bachelor's degree in Biology from Santa Clara University in California's Bay Area, he moved to Boston to pursue a master's degree in Biomedical Sciences at Tufts University School of Medicine.
Before applying to dental school, Dr. Justin worked as a dental assistant for a school-based fluoride and sealant program for the Boston Public Schools, where he first gained experience working with children. He learned the importance of making an impression on children at an early age to help setting them up with positive lifelong dental habits.
Dr. Justin then moved to Philadelphia, completing his Doctor of Dental Medicine at the University of Pennsylvania School of Dental Medicine where he was also awarded a dual-degree scholarship to complete his Master of Public Health. He graduated with honors in Community Oral Health and in Dentistry for Care of the Medically Complex. He received the ADEA/GlaxoSmithKline Preventive Dentistry Scholarship Award and the American Association of Public Health Dentistry, Community Dentistry and Dental Public Health Award.
Completing a residency in pediatric dentistry was the next step in his journey taking him to Children's Hospital Colorado outside Denver. After a busy and fulfilling two years at one of the nation's Top 10 Children's Hospitals, Dr. Justin is looking forward to practicing back in the Chicagoland area. He is excited to help families at our practice put their best smiles forward.