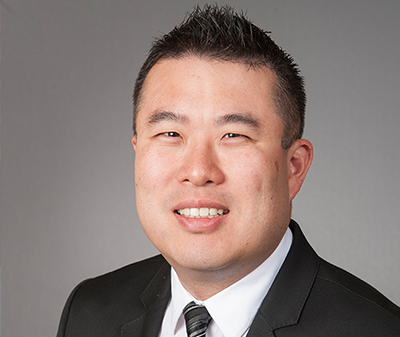 Dr. Isaac Yue brings a wealth of experience, knowledge, and skills in treating various teeth and jaw problems, from young children to adults. Dr. Yue consulted with our team and has helped us create a facility that utilizes the most advanced procedures and technologies such as digital radiography, digital photography, advanced computer graphics, more comfortable braces, lingual braces, Invisalign, and light-force memory wires. In addition, the continuity of care by having an orthodontist in our group allows for easy communication between all our team members to allow coordinated treatment planning.
Dr. Yue grew up in Midland, Michigan and began his education at the University of Michigan, where he graduated summa cum laude with a Bachelor of Science in Chemical Engineering. He attended the Harvard School of Dental Medicine and received his Doctor of Dental Medicine degree in 2002. While at Harvard, Dr. Yue began his orthodontic training at the Faculty Practice. He also conducted research at the Massachusetts Institute of Technology in biodegradable antibiotic systems to treat gum disease, which was subsequently patented. Dr. Yue returned to the Midwest to complete his orthodontic training at the University of Illinois, where he obtained his Master of Science in Oral Sciences and Certification in Orthodontics. He became board certified by the American Board of Orthodontics in 2006. This Certification is an exceptional achievement conferred on only a small percentage of American orthodontists.
Dr. Yue practices in Chicago, creating happy healthy smiles for children, adolescents, and adults. He has been teaching as an associate clinical professor at the University of Illinois at Chicago since 2005 and a course director for Biomaterials and Biomechanics. He is also an Invisalign Premier Provider and has a particular passion for helping craniofacial patients.